HOW TO DECORATE YOUR NIGHTSTAND
Learn how to style your Nightstand like a pro!
Decorating your nightstand is probably the last thing on your mind if you are in the process of redecorating your bedroom. But it is so important to style the surfaces in your home so they don't look naked and boring! I'm a minimalist when it comes to my decor personally, but I always have something on my nightsands and console tables to bring my personality to the room.
Check out my tips below! I've even including shopping links for you so you can either fill in the holes that you may be missing or if you want to start from scratch you can order the entire look. If you are looking for designer exclusive products I'm happy to find them for you to give you a special customized look. (Styling Services are $49 per area and include complementary ordering with my designer excursive stores!)
Need help finishing your look- or want to collaborate on your next project? Let's talk about how eDesign can make your home look #instagramworthy !
Please note that this post contains affiliate links and any sales made through such links will reward me a small commission – at no extra cost for you. For more information you may check out my disclosure below :)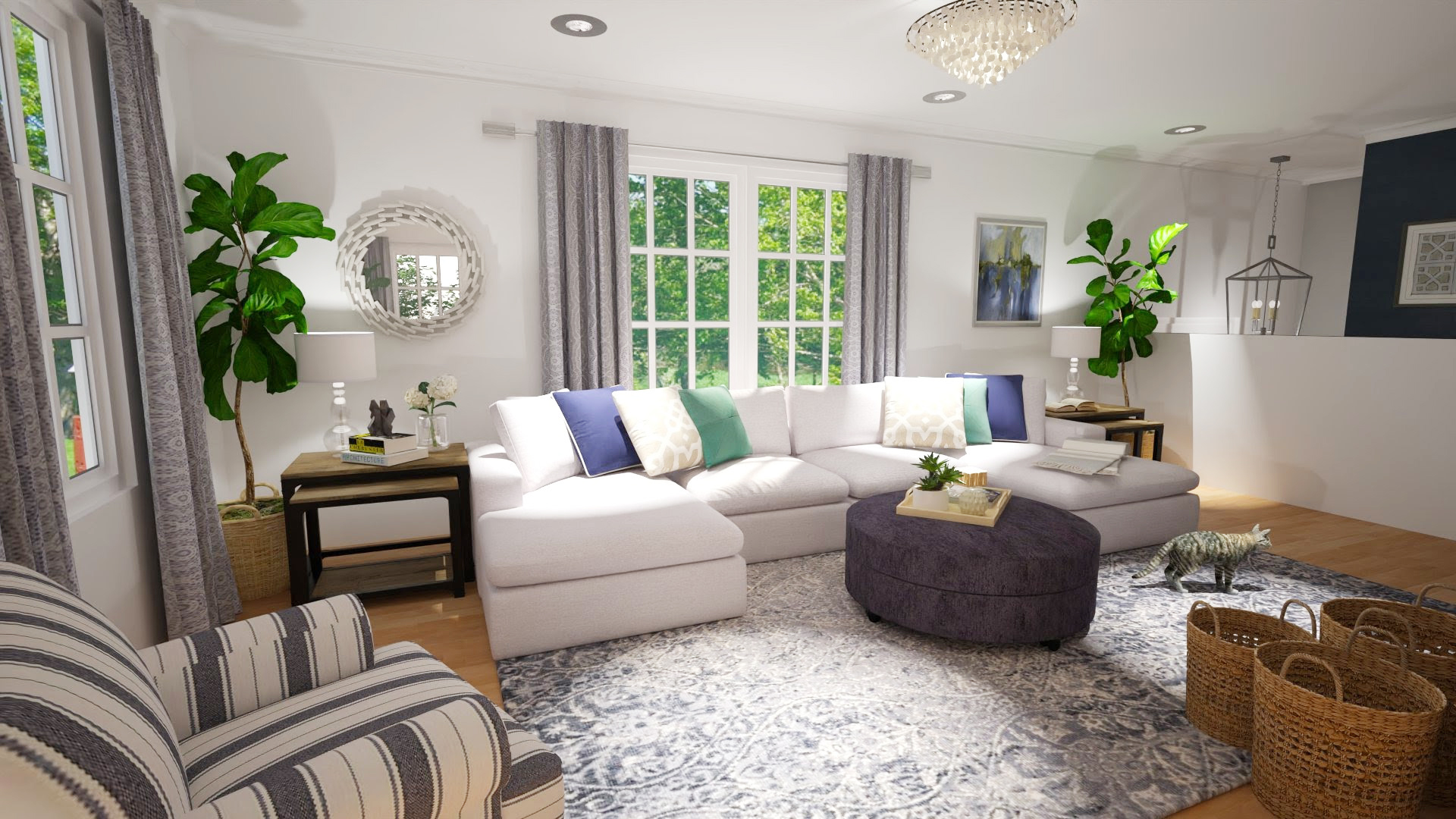 If you are needing help with your open concept spaces- let's talk about your space! I collaborate with clients in the US and Canada all online. By taking your inspiration (that I KNOW you already have saved to your Pinterest or Instagram), I put together a cohesive design for your space that is tailored to you and your spouce's personal design style. I do all of this within your budget using the pieces you may want to hang onto as well.
HOW TO STYLE YOUR NIGHTSTANDS
Add a small clock for minimal decor and functionality. Stack smaller items on books to add height variance across the surface for visual interest.

Add a set of 2-3 frames with your own art or photography or add artwork that embodies the color palette of the room in a subtle way.

Add fresh or faux floral to liven up the look and give it life.

If you use art above the nightstand slide the lamp to the left or right of the art piece so you can see all its beauty!
Center a table lamp for more drama and reflection on the mirror. Or put it on the outer side of the nightstand away from the bed.

Add a mirror to reflect light from your nightstand lighting. Center it above your nightstand approx 3-4" above the top of the nightstand surface.
Digging my style and want to start a custom project of your own? Message me and let's talk about it!
Get More Decorating Tips and Style Your House Like A Pro!