Freaking Awesome Farmhouse Rugs! Part 2
Freaking Awesome Farmhouse Rugs Part 2
You all loved the first 7 neutral farmhouse rugs I shared with you back in August, so I had to come back with my new Fall Fav's! I am really loving the vintage inspired patterns and neutral warm colors that are out right now.
I've had a crazy obsession with Boutiquerugs.com since I came across them this summer and I am constantly finding myself perusing their new inventory of amazing farmhouse rugs! So in honor of your fall decorating I'm including my favorite area rugs with you to get your house decorated for the holidays- but are transitional enough that they will work year round!
**BONUS** Use Promo Code JENNA40 to take 40% off your order!!!
Please note that this post contains affiliate links and any sales made through such links will reward me a small commission – at no extra cost for you.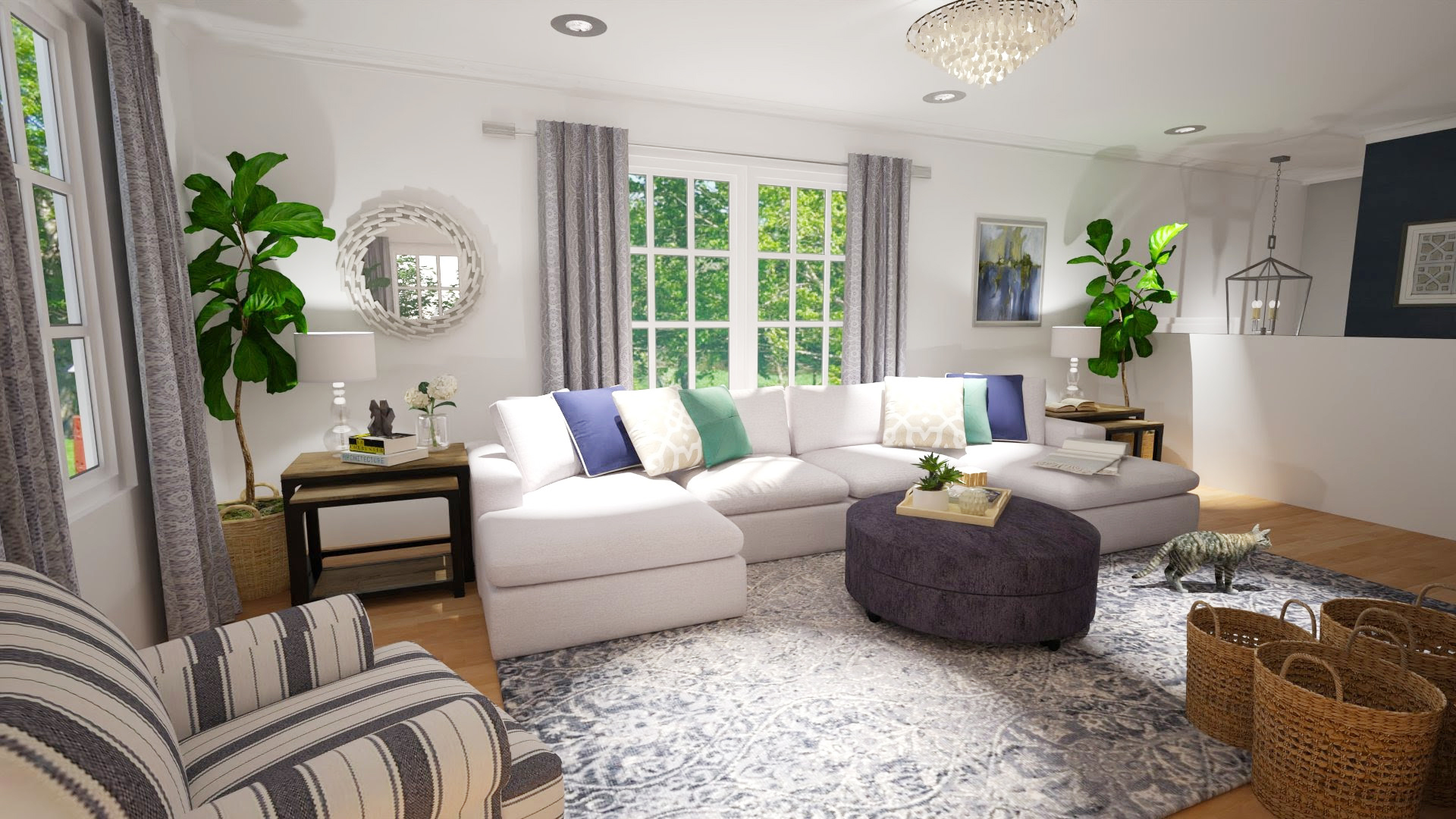 If you are needing help with your open concept spaces- let's talk about your space! I collaborate with clients in the US and Canada all online. By taking your inspiration (that I KNOW you already have saved to your Pinterest or Instagram), I put together a cohesive design for your space that is tailored to you and your spouce's personal design style. I do all of this within your budget using the pieces you may want to hang onto as well.
Freaking Awesome Fall Farmhouse Rugs!
You know my obsession with cool blues- I'm sooo in love with this vintage patterned blue and cream area rug!
Stunning Gray and off white vintage pattern farmhouse rug! One of my all time favorites!
Neutral pattern boho farmhouse rug.
Such a beautiful neutral medallion rug! This rug will blend grays and creams in your space to make them harmonious with warm and cool neutrals.
I LOVE this boho inspired aztec blue and gray print. Such a great pattern and introduction of accent color into any space!
Beautifullll Neutral gray area rug. Watch the video for more details!
Stunning Moroccan gray farmhouse rug!
Digging my refined farmhouse style and want to start an online interior design projcet with me? Check out my design services and see how we can collaborate!